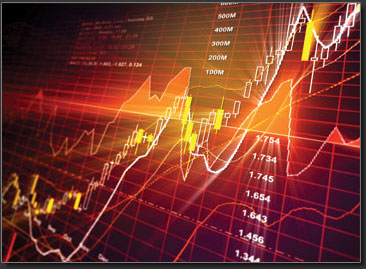 Every digital strategist with dreams of running big high-awareness-front-page-of-Yahoo!-with-full-social-integration promotions is gunning for "TV money." By TV money, I mean the kind of money that 30-second TV spots traditionally cost to both create and run — hundreds of thousands of US dollars for the creative, and several million for the prime time spots it will fill.
The fact is, TV isn't what it used to be—which means the dream of snagging TV's abundance of wealth is more alive than ever. TV dollars are finally transforming into digital dollars, but there's still a ways to go.
One of the barriers digital had to overcome to unlock TV dollars was making sure that CMOs were comfortable speaking the language of TV: rating points and reach. When trying to build awareness for a brand or a product, and getting a piece of the marketing budget, these metrics were (and still are) the keys to the castle.
Digital strategists traditionally talked about impressions, clicks and engagement. This made it very hard to evaluate the marketing mix across channels. Do TV households equate to impressions? For that matter, what is an "impression?" A "cookie?" A "visitor?" What is the value of a click compared to an eyeball? CMOs had to educate themselves on these questions before shifting the dollars around.
Fortunately, these questions have largely been settled. Over the past several years, digital marketers raised (or lowered, depending on your perspective) the level of its discourse and began speaking in the same language as traditional channels. Thus, the language barrier was removed. The net result? Banner ads for every awareness campaign.
Today, when it comes to digital marketing, it's all about social media. And as a result of public relations firms taking the lead in the social media space, a fresh marketing discipline is now sitting at the table during the creation process of awareness campaigns.
PR is no longer relegated to only issuing press releases and launching events – social media has thrust us into the spotlight. But PR metrics differ from other marketing channels such as TV, print and traditional online campaigns.
As a result, digital public relations practitioners are going through a similar transformation that digital did several years ago as it tries to reconcile its metrics with the other big marketing channels – TV, print, online, and radio (out-of-home has its own measurement issues to contend with). At the heart of the issue are the definitions of "reach" and "impressions."
In traditional media math, an ad impression is a single instance of an advertisement being displayed. In order to compare ads across mediums, impressions are measured by their CPM, or cost per thousand. (The 'm' comes from mille, Latin for thousand.) "Reach" is the total number of unique people (or households in the case of TV) exposed to an advertisement during a set period of time.
In public relations, we do things a little differently. "Impressions" represent an opportunity to see an inclusion or mention of a brand or product – this is what other channels would call as "reach," or "circulation." This does not account for the percentage of the audience that actually viewed content. Compounding the issue, many PR practitioners use a multiplier on impression numbers to account for pass-along readership or to quantify the credibility PR has over advertising.
This practice can lead CMOs to discount or dismiss PRs effectiveness, as they simply can't compare PR CPMs apples-to-apples against other mediums when it comes time to allocate dollars.
To command larger marketing dollars, PR as an industry will need to reconcile its media accounting practices with the larger marketing community. This will be challenging and will require education. But it will help unlock more of those "TV dollars" and will ultimately be worth the effort.
Got some war stories about translating media metrics from one discipline to another? Let us know in the comments section.